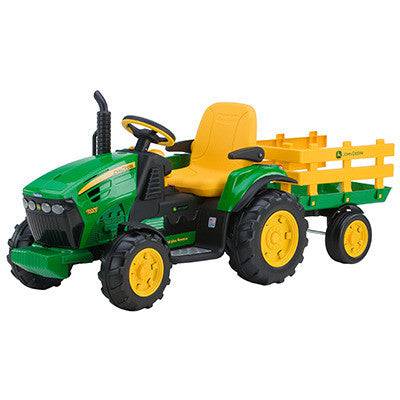 Ground Force Tractor with Trailer
IN STORE PICK UP ONLY!!
2-speeds plus reverse with 2nd gear lockout for beginners
Farm tractor wheels provide traction on grass, dirt, gravel or pavement
Large aggressive hood
Adjustable seat with flip up armrests
Detachable, extra large stake-side trailer
Working FM radio with electronic tuning
12-volt rechargeable battery and charger included
Ages 3 to 7 years
Weight capacity: 85 lbs.
Carton dimension 39 X 19 3/4 X 24 3/4
Carton weight 50 lbs.
Product dimensions 67 1/2 long X 26 1/2 wide X 24 1/2 high
LP49517
IN STORE PICK UP ONLY!!