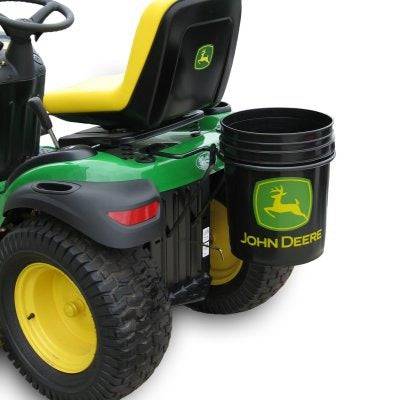 Single Bucket Holder - Cargo Mount
Transporting mulch, plants or yard waste just got easier with the CargO Mount Single Bucket Holder. Just slip the holder bracket into the rear CargO mounts for a NO TOOLS mount. Designed for use with any standard 5 gallon bucket. Its all steel construction enables it to carry up to 40 lbs of material.
The bucket holders come with full color packaging, just place them on the showroom floor and they sell themselves.
Fits the following tractor models:
Fits all tractors equipped with CargO Mounts except 4-wheel steer models.
Compatible with 100 series, L100 series, S240, G110 and Select Series MY15 and prior.
Not compatible with MY16 Select Series.